10/12/2023
Our mobile game app Don't Be A Hypebeast was featured on freeappsforme by author Daria Tsapulina — in this feature she gives us an excellent review on our app, breaking down the different functions and features of our gameplay. We greatly appreciate the review! Please make sure to follow her and check out freeappsforme for the latest app reviews!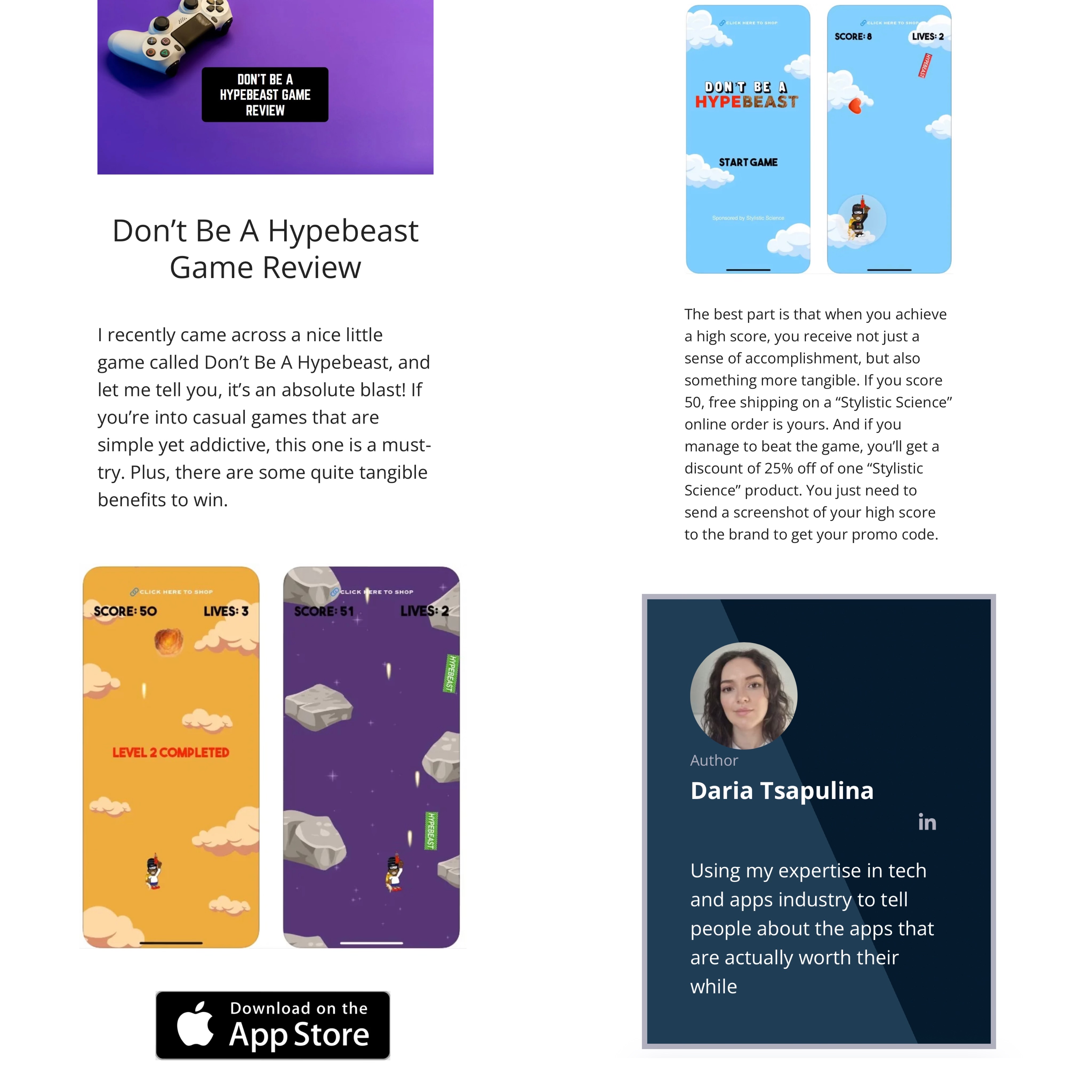 11/13/2022
BLACK SCIENTISTS FEATURE
In honor of our 'Black Scientists' shirt from our latest collection, we are shining light on other black scientists who are also making a huge impact in the world today. Read all about these brilliant individuals below!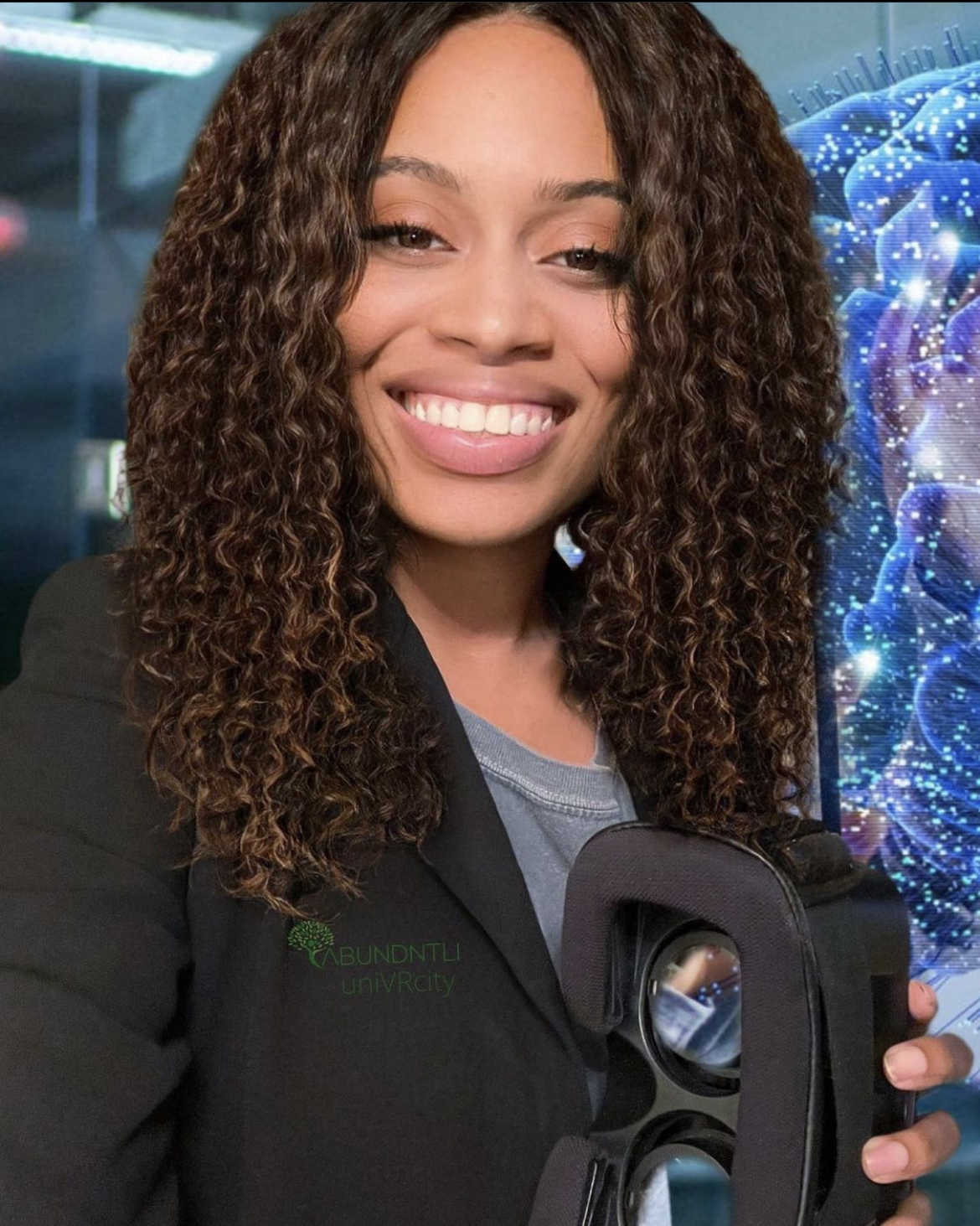 Introduce yourself
I am Ashlei Lewis,  a neurotech engineer and researcher by profession at Abundntli uniVrcity. I am passionate about exploring alignment and balance. I am devoted to the dissolution of the illusion of separation internally and universally. I love being a black scientist!
What inspired you to get into the field of science? 
It has been that way for me ever since I can remember, possibly before I even understood science. Growing up, my father didn't buy me any barbies; instead, he gave me telescopes and tech equipment. I had always been a girl who was naturally curious. Within hours, I would pry open my gadgets to discover how they function. Not that even after cracking them open, I grasped it, yet I was still satisfied in seeing the mechanics of it. Although my parents had limited resources, they did not severely punish me or stop buying me things because I was curious. Perhaps that fueled the interest.
These incidents inspired me in my adolescence, I was keen on psychology films and books. That influenced how interested I am in how the brain works and how people behave. I was curious as to why people act in certain ways. I worked in a variety of research labs during my undergraduate studies at the university, including the Cognition and Communication Research Lab, where I studied both human and animal behavior. I later opened my own research facility, specializing in the application of my own developed virtual reality technology to the bio-psycho-social-spiritual model of care.
What makes science significant to you?
Data obtained through our senses—the eye, ear, nose, tongue, and touch—are the foundation of science. It is exactly like discovering "God" everywhere! Science is important to me because it allows me to use it in my daily life because I am a person who is passionately curious.
What advice would you give to an aspiring scientist?
Everybody has something the creator intended for them to share with the world. I would advise you to always be inquisitive and ask questions if you feel called to be a scientist. Never be afraid to ask a question, even if you think it might be dumb (there is no such thing as a dumb question!). Scientists are constantly posing questions to one another and to outside sources and then working to find solutions. Additionally, I would strongly suggest desperately trying to secure an internship or work experience in a lab somewhere to determine whether you would enjoy working on a project similar to what is done in the lab.
Follow her platforms below: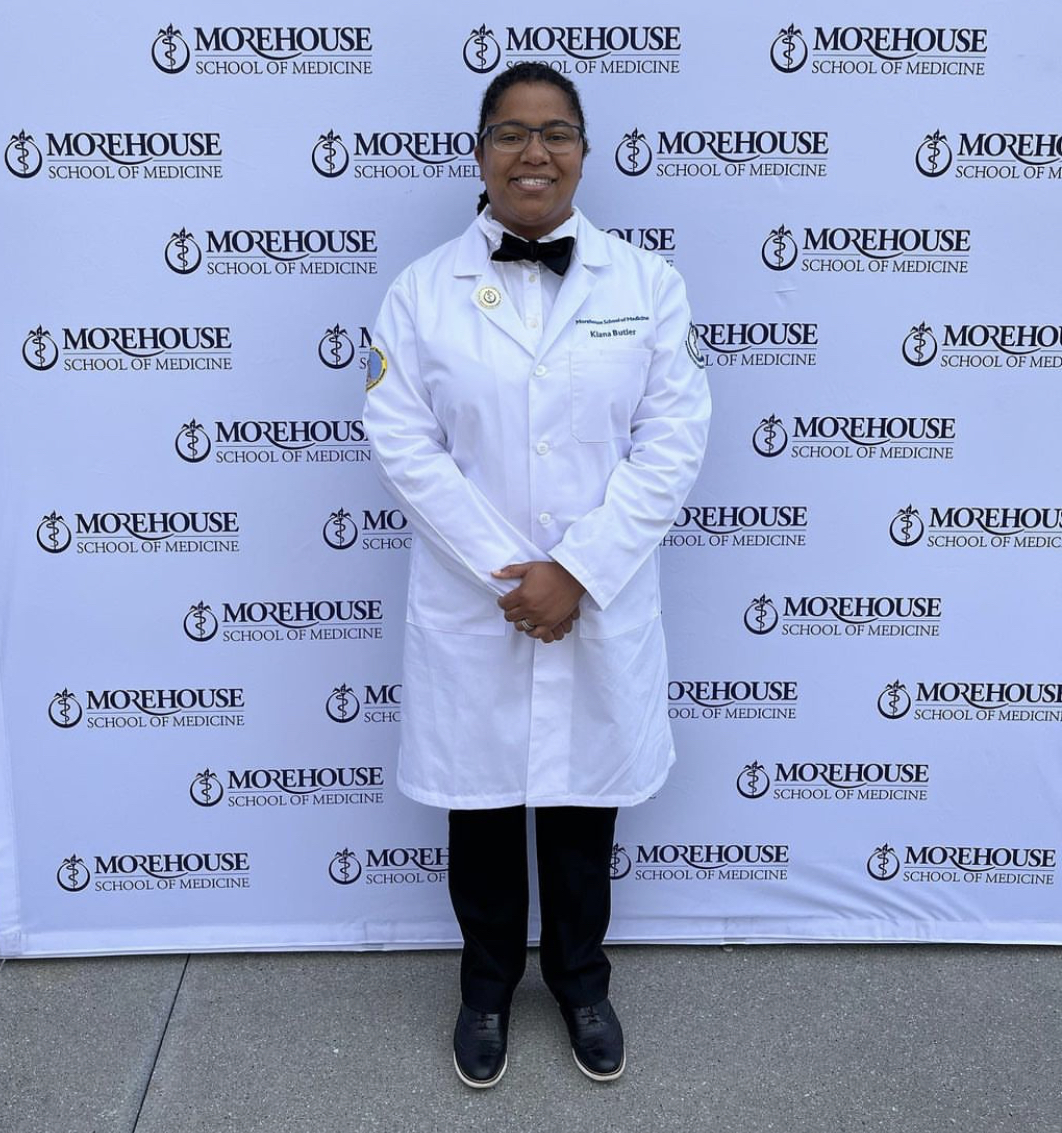 Introduce yourself
I'm Kiana Butler, a Masters Degree student at Morehouse School of Medicine. My field of study is Biotechnology, and I'm a scientist for Janssen Pharmaceuticals aka Johnson & Johnson.
What inspired you to get into the field of science? 
I've always had an interest in science since I was a little girl, and I wanted to go to medical school to become an OBGYN.  But once I found out how difficult and expensive it is to go to medical school, I put that on the back burner and continued to work in retail from 2006 until 2019.  That is when I started pursuing a career in the biopharmaceutical industry, but no one wanted to hire me since I didn't have any lab experience.  This black scientist by the name of Brandon Campbell from Eurofins Lancaster Laboratories gave me my first job in the science field in 2019.  
What makes science significant to you?
Science is significant in the way it allows me to fully understand the very intriguing processes that go on inside our bodies and environment to help us function.  Not seeing a lot of black and brown people in STEM was highly motivating for me to pursue this career.  This will allow me to be an advocate and role model for any black and/or brown kids interested in STEM.
Any advice you would like to give to someone inspiring to be a scientist?
My advice would be to never give up on your passion and interest in the sciences even if people tell you that you will never achieve it, are too old, not smart enough, etc.  Also connect with others that are in STEM by attending conferences, listening to lectures, and joining any STEM-related groups at your school or university.  

Follow her platform below: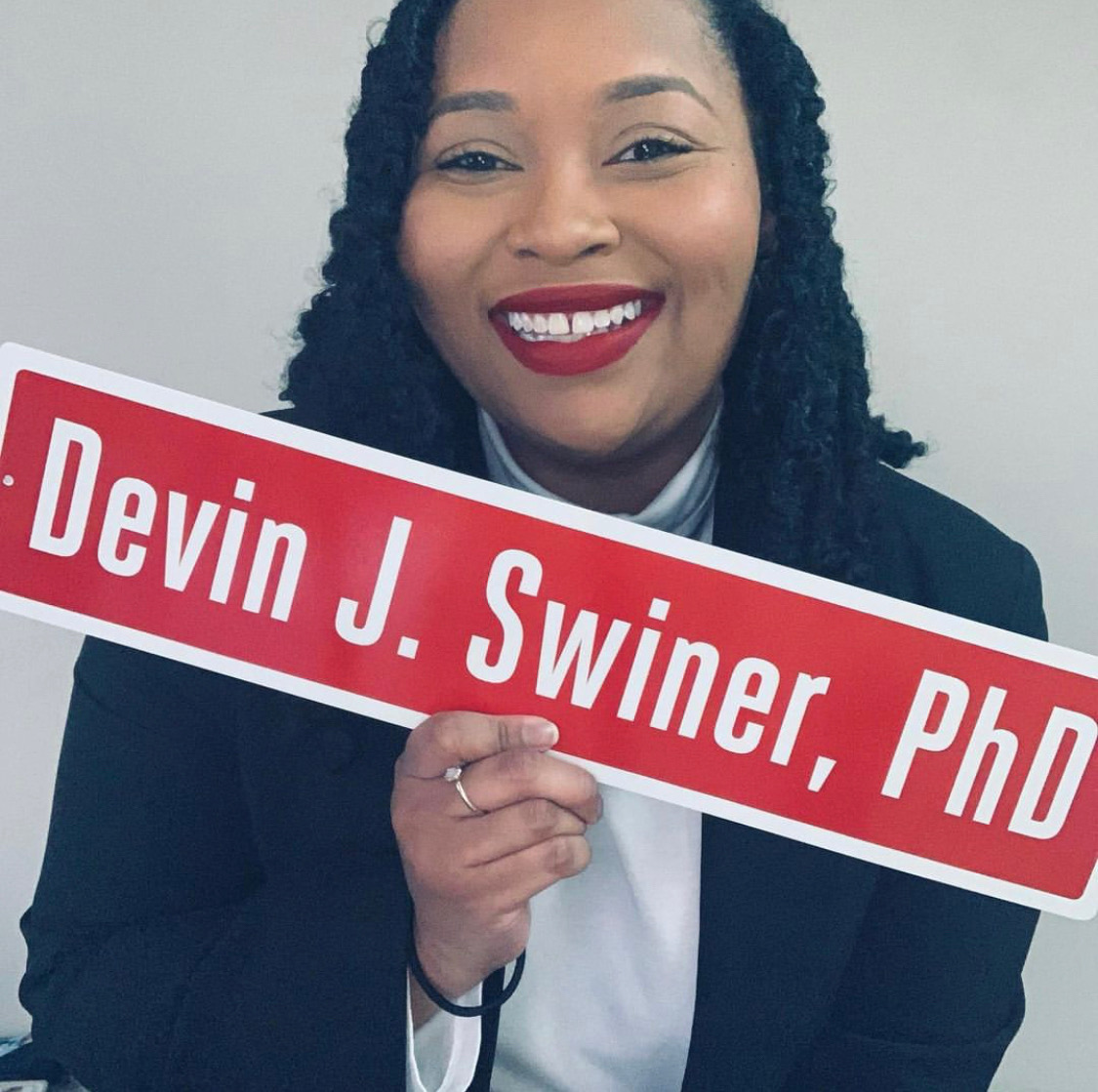 Introduce yourself

Dr. Devin J. Swiner is a senior scientist in Small Molecule Analytical Research and Development (SMARD) at Merck & Co. She received her Bachelor of Science in Chemistry from the University of Pittsburgh in 2016 before obtaining her PhD in 2021 from The Ohio State University under the mentorship of Dr. Abraham Badu-Tawiah. Her current role at Merck is focused on preclinical drug product development where she is responsible for using a robust set of analytical methods to enable innovative and data-driven research. Outside of her scientific expertise, Dr. Swiner is a dedicated advocate for scientists of color throughout their academic and professional careers.
What inspired you to get into the field of science? 
I have always been interested in wanting to understand why things are the way they are or how things came to be, so science has always been an outlet for that. My parents noticed that I was interested in it and supported and nurtured that interest. I fell in love with chemistry in high school and I haven't looked back since. 
What makes science significant to you?
Science is a constant space for learning. I love how broad the field is and how impactful the work we do is to the public. It's a space where we try to solve the hard questions and that never gets old for me. 
Any advice you would like to give to someone inspiring to be a scientist?
Be open to learning new things and gaining new interests. There's enough room at the table for all of us to be successful. 
Follow her platforms below: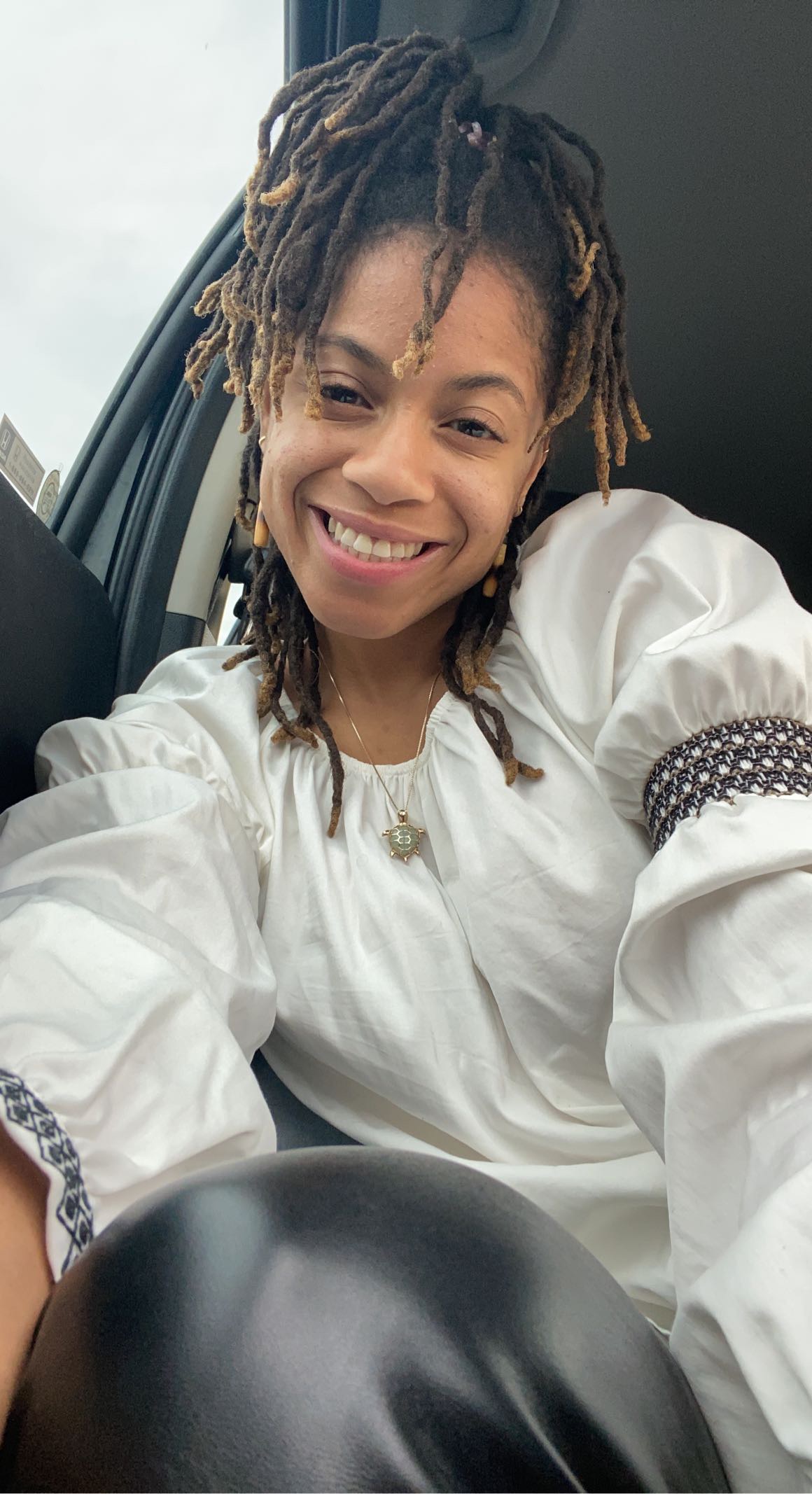 Introduce yourself

I am a QA/QC chemist, I work for a company named Vigon International. Flavor and fragrance industry.
I started my degree at LIU Post and completed it at ESU.
I graduated with a B.S. in Biochemistry.
What inspired you to get into the field of science? 
I have always been interested in science. As a child mixing shampoos, lotions and other toiletries. My up bringing is what made me who I am today. Growing up in a Trinidadian household paired with Native American principles; it was fairly easy to take to the herbal remedies and appreciation for nature. In my old elementary school PS 54, Ms. P. Oliver, a black scientist, my teacher, inspired me to become a scientist. Then again in middle school, U.A. Institute of Math and Science Ms. Adrian, had an after school program. There we took trips a multitude of shops to learn of the different benefits and essences of select herbs.
What makes science significant to you?
Paired with my faith and love of God, science has always been way to analytically answer certian questions and problem solve. Science helps me understand the biochemical responses the body may have by consuming certain foods, medications, or emissions. It has helped me understand the structure of plants, animals and even man made inventions. I always wanted to deepen my knowledge. The thing I love about education is there is ALWAYS more to learn. Eventually, I would like to help others walk through their thoughts to find answers to questions I may have once pondered as well.
Any advice you would like to give to someone inspiring to be a scientist?
Keep reading and write your thoughts down. Pick up on patterns and most importantly, love what you do!
Follow her platforms below:
09/20/2022
Stylistic Science was featured on Canvas Rebel — in this feature the owner discusses his recent collection, as well as his journey in the street wear industry.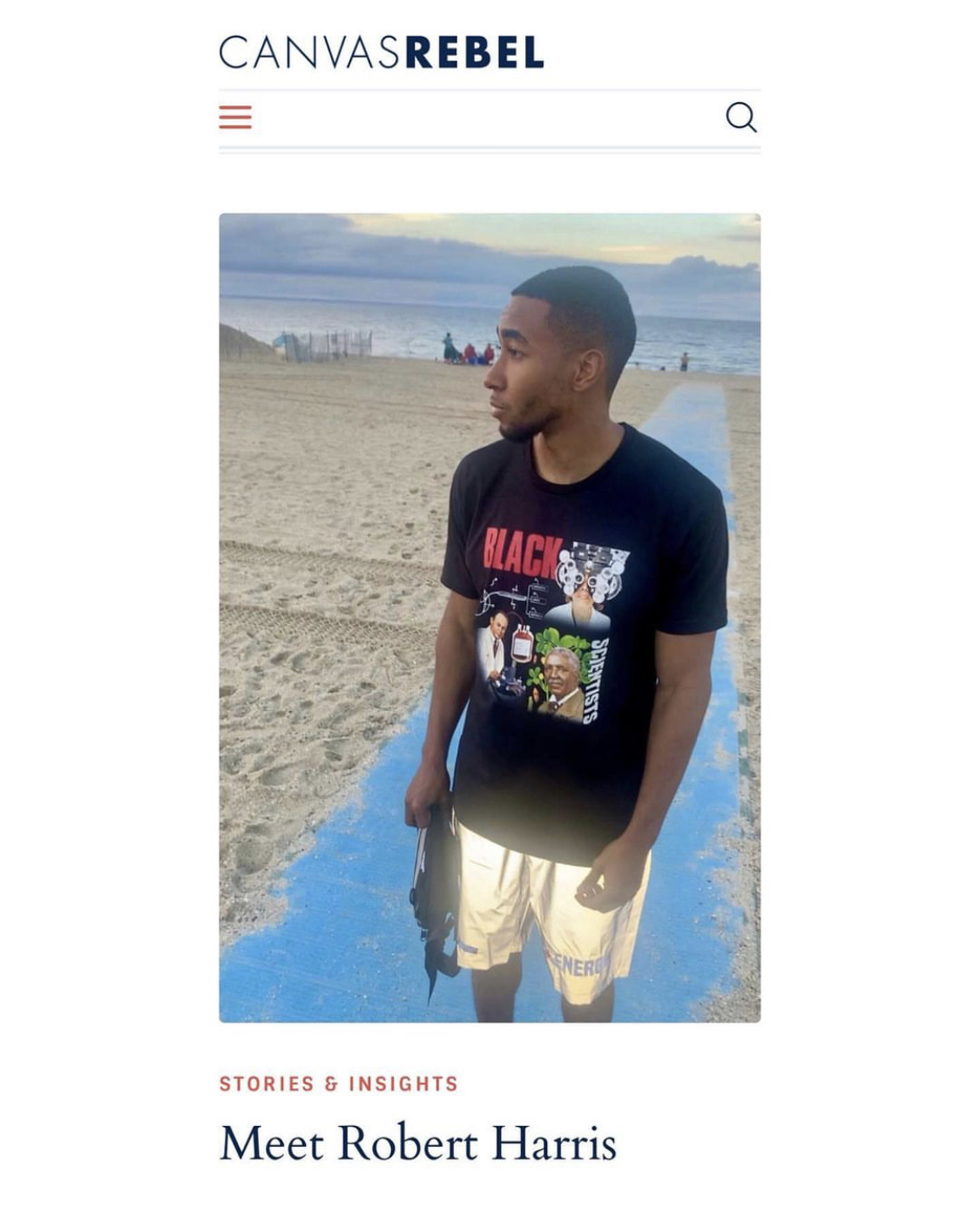 04/07/2022
Throwback Thurdsday – DJ Big L 4EVA wearing our 'Proportion' Tee while djing for Fetty Wap at Hot 97 Summer Jam. (Click picture to watch performance)
03/18/2022
Sacramento Kings guard Justin Holiday was spotted with our Wisdom Trucker Cap!
04/20/2021
Colin Kaepernick liked our Blackballed tee. Salute to a true righteous leader!
03/15/2021
Major shoutout to gameskeys.net for featuring our mobile gaming app on their website. They are a great source to get the latest information on all video games. Check them out now!
01/01/2021
Don't Be A Hypebeast was featured on appgrooves.com, download our app right now!
12/28/2020
Our Fall/Winter'20 Collection is out now. Shop til you drop!
12/01/2020
Don't Be A Hypebeast was featured on 148Apps.com, download our app right now!
10/22/2020
Stylistic Science was featured on Voyage ATL, check it out!
10/01/2020
Our App Don't Be A Hypebeast was featured on the blog App Annie
02/29/2020
Our App Don't Be A Hypebeast was featured on the blog O.K Expressions – Follow the founder Kieanna and make sure you check out her blog! She features the latest on Art, Music and Poetry.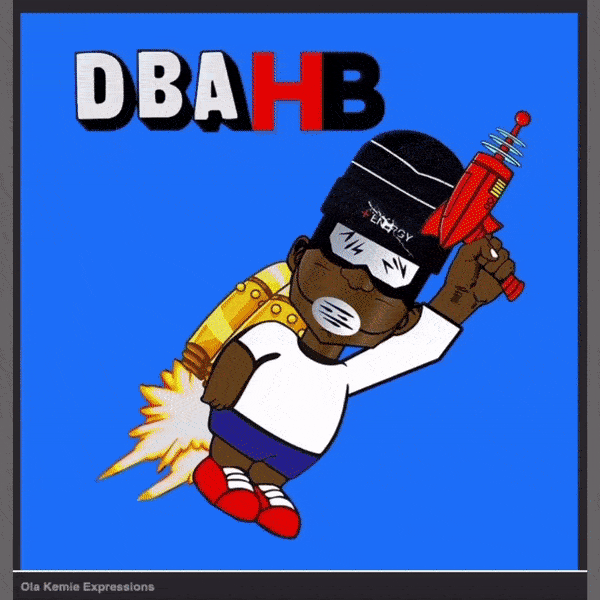 02/05/2020
Our App Don't Be A Hypebeast is ranked 108 in adventure games in the App Store!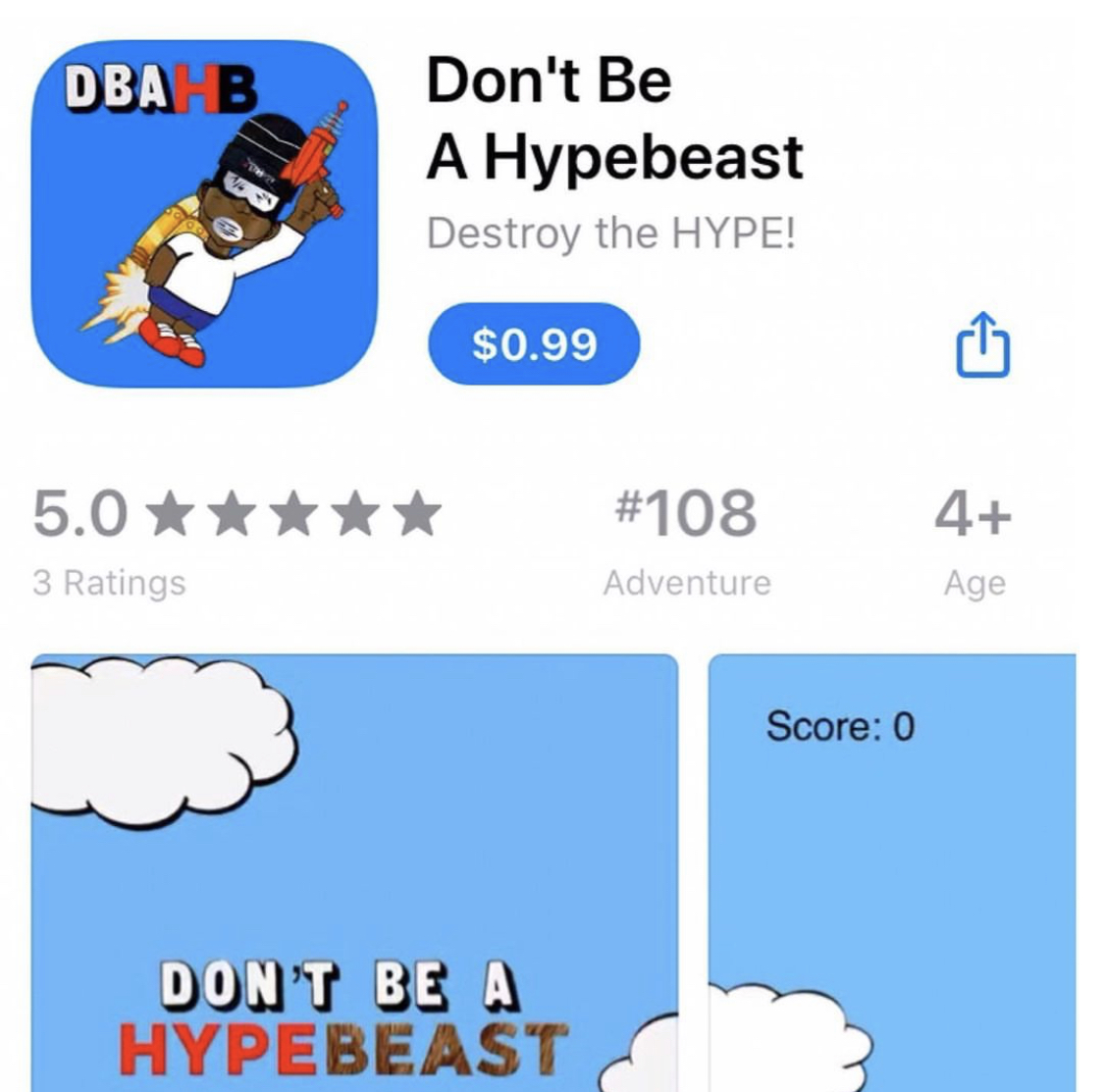 01/20/2020
The queen Erykah Badu was impressed with our Womens "Plaid" Crop top Bomber Jacket! Purchase your very own today ladies.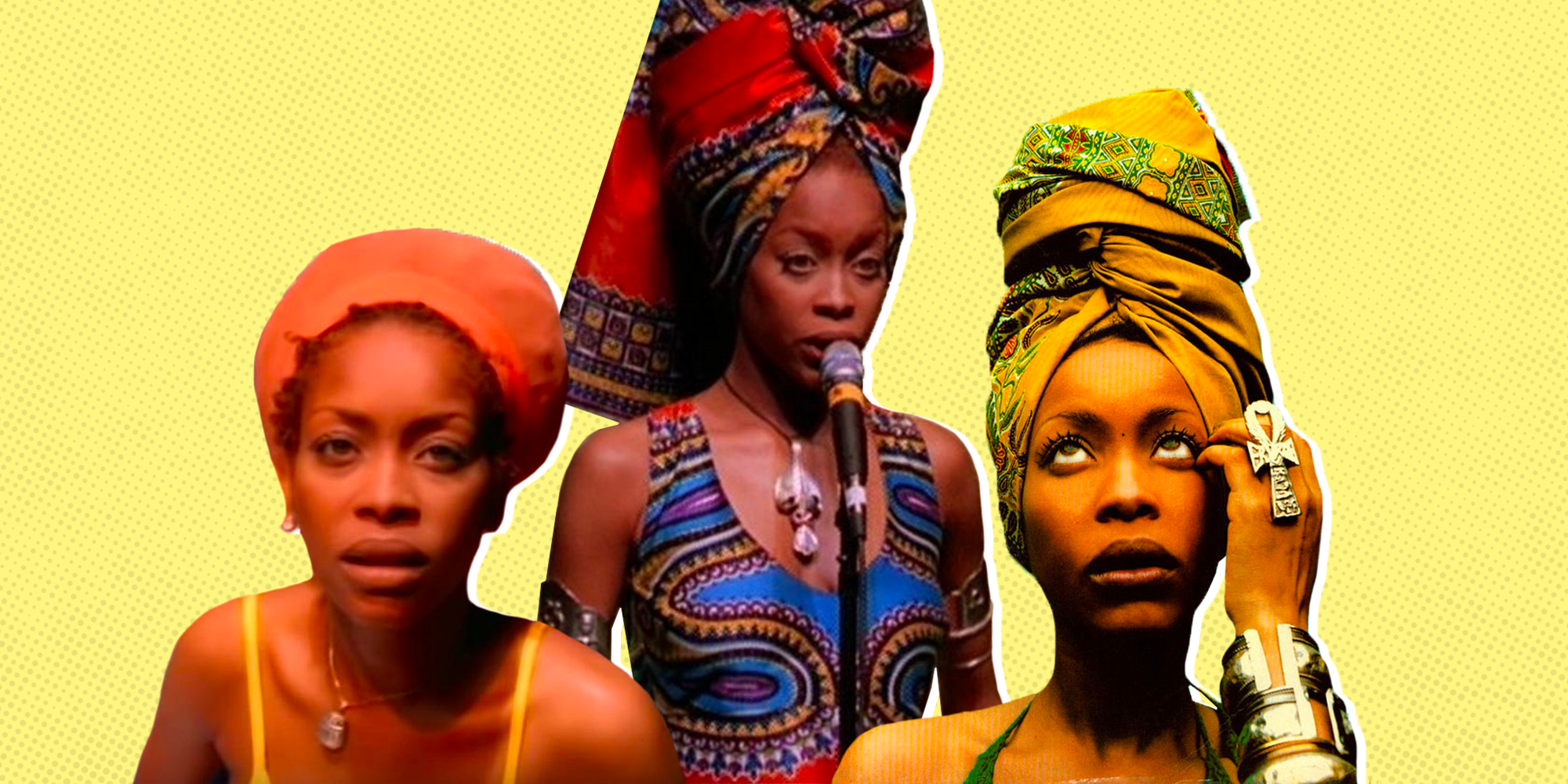 01/04/2020
We are proud to announce that we just released our very own IOS mobile game app called Don't Be A Hypebeast on the App Store. Click here to download it!
12/29/2019
A member of the rock band RADIATE was spotted rocking(no pun inteded) our "Knowledge is Power" baseball jersey!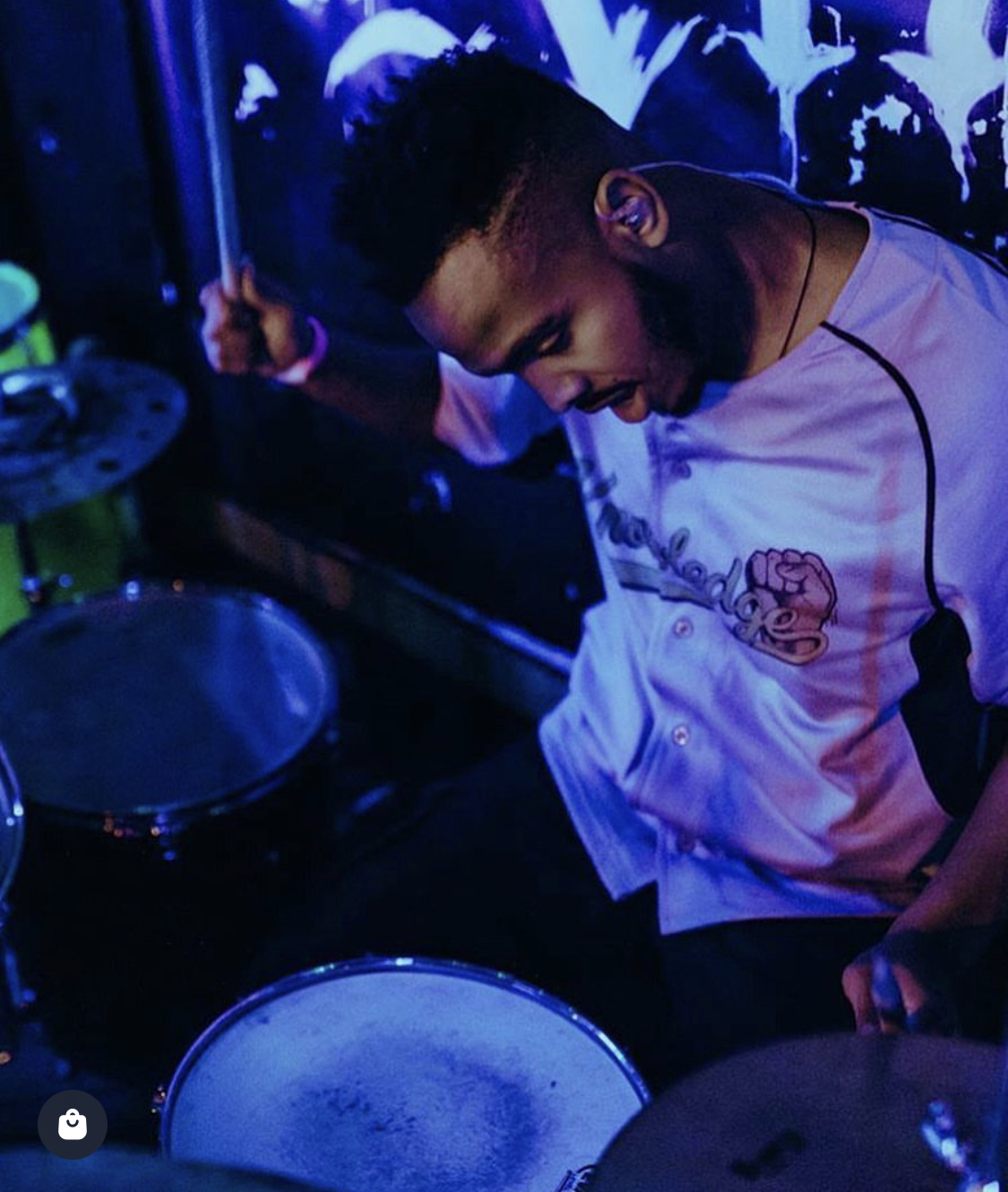 11/15/2019
The owner of Stylistic Science attended Sneaker Fest as a vendor.
09/29/2018
Our 3M Reflective + Energy Vest was spotted being worn by the host of the All Hail Long Island Cypher. Click link to check out the full cypher! 
09/21/2018
The Founder of Stylistic Science had the opportunity to converse with rapper Fabolous and give him a few pieces from our brand. Catch him in that Spring/Summer'18 collection soon!
09/10/2018
Do you want to elevate your basketball game and take it to the next level? Purchase our "Knowledge Shorts" today and become the new king of the court!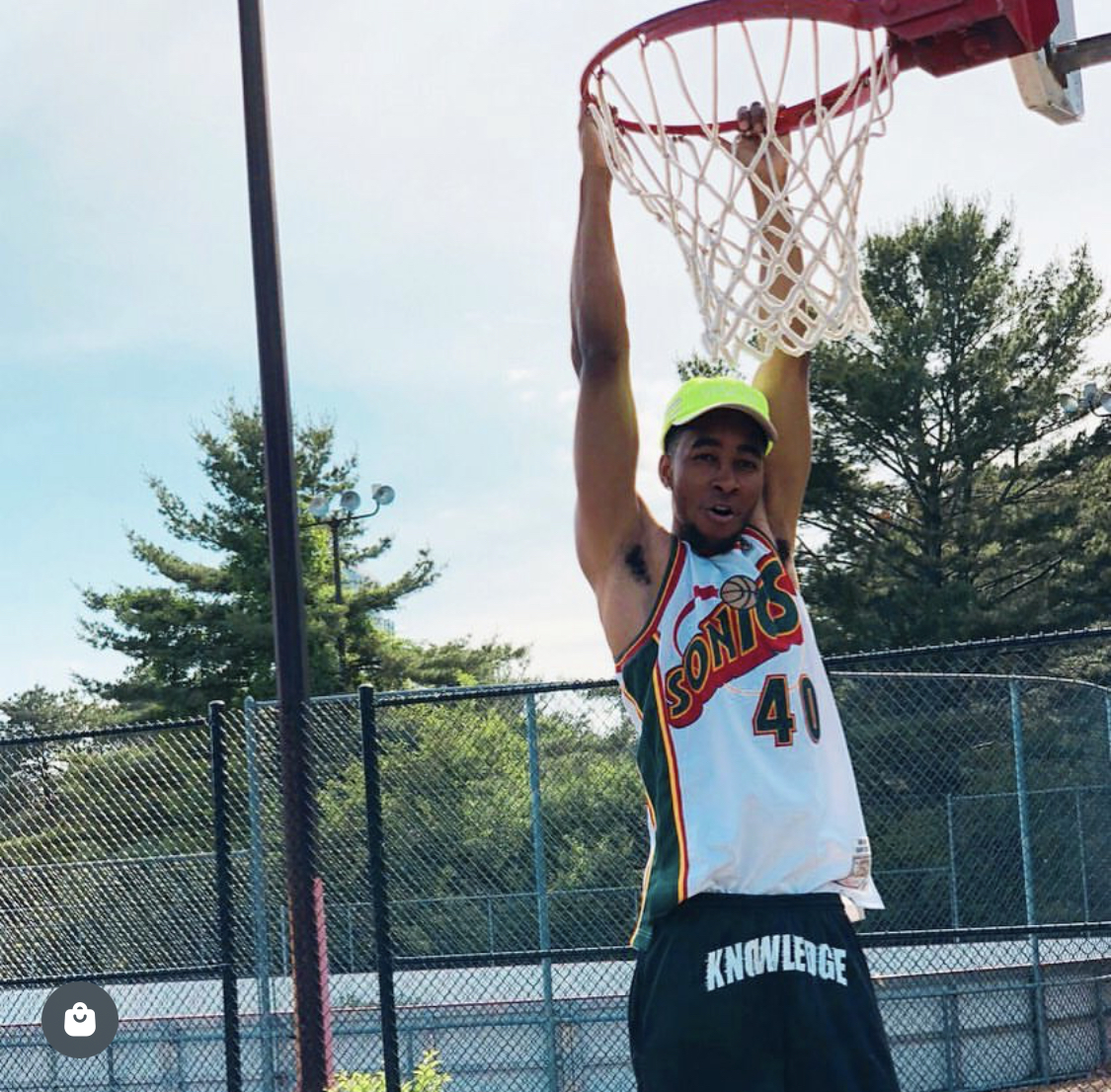 01/18/2018
Stylistic Science was featured on the new media series Tan-Clan, Inc. .. Check out their latest videos were they talk about fashion, entrepreneurship, spirituality & much more! 
Follow the founders: Thaddy & Terrence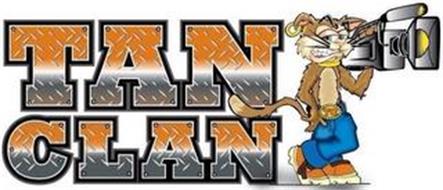 11/27/2017

Former Cleveland Cavaliers guard Jarred Cunningham was spotted styling in the 'Right Brain' Tee from our Spring/Summer'17 collection.
11/20/2017
Check out our Stylistic Science Fall/Winter'17 Collection. (Release date - BLACK FRIDAY! 11/24)
06/21/2017
Stylistic Science was featured on the fashion blog Everything Boisterous by Jaconna J. They talk about how our brand was first establish, the concept behind it + more. Read all about it here

05/04/2017
The founder of Stylistic Science got the opportunity to meet Ab-Soul and give him some pieces from his clothing line to wear for his YMF Tour! Catch MR. SOULO in the new Stylistic Science S/S'17 Collection!
04/23/2017
Check out our Stylistic Science Spring/Summer'17 Collection. (Release date coming soon)
02/23/2017
Happy Birthday to Mr. SOULO! Check out this dope shot of Ab-Soul performing in our Stylistic Science 'Proportion' Tee with Wiz Khalifa
02/02/2017
Stylistic Science was featured on the fashion blog Arrow + Phoenix | They break down the whole concept behind our brand and discuss the success we have had so far. Check out the feature by clicking here
01/23/2017
Take advantage of the Stylistic Science 3rd Eye Snapback RESTOCK!

01/05/2017
Reflective 3m 'S' Logo Caps are officially SOLD OUT!
12/21/2016
Rapper Ab-Soul was spotted wearing the Stylistic Science 'Proportion' Tee at the 3rd annual TDE concert. (Click here to watch Ab-Soul's Performance)

11/17/2016
Rapper Ab-Soul was spotted in Interscope Records studio wearing the Stylistic Science 3rd Eye Snapback from the S/S'15 Collection.

10/12/2016
Stylistic Science was featured on the blog youngtastemaker by fashion blogger Brandon Bennett-Green.

Stay up to date by following this bloggers social media accounts below.
10/10/2016
Stylistic Science will be releasing their Fall/Winter'16 collection soon. (Preview below)
08/18/2016
Stylistic Science released a short video previewing the message behind the highly anticipated Consciousness Tee that will be releasing Saturday, 08/20/16. (Click here) to view the promo video!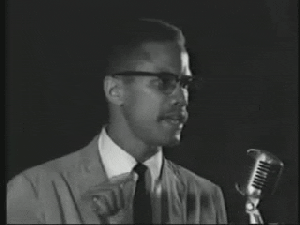 07/22/2016
Stylistic Science will be releasing the consciousness tee in a limited supply. [release date not confirmed yet]
07/10/2016
Check out our latest feature in the new fashion blog Olakemie Expressions by Kieanna Moore

http://www.okexpressions.wordpress.com
05/25/16
Stylistic Science released the beige transparent [see-through] snapbacks.

11/13/2015
Stylistic Science released it's official Fall/Winter'15 collection.

3M Relfective + Energy Jacket.
Plaid Chemical Bond Tee.
Graphite Box Logo Beanie.
07/02/2015
Stylistic Science was feature on Underground Crowned  http://www.undergroundcrowned.com 
06/07/2015
Fetty Waps DJ, "DJBIGL4EVA" was spotted at Hot 97's Summer Jam wearing the Stylistic Science Proportion Tee.
05/04/2015

Fetty Wap was spotted rocking the Stylistic Science "Knowledge Is Power" Hockey Jersey.
10/25/14
Stylistic Science Clothing will be available at #TheDigitalArtGalleryTour on October 25th, 2014.
11/02/2013

Robert Harris (Founder of Stylistic Science) was interview by CBS News about his clothing line Stylistic Science.